Summerville Mediation Lawyer
Bringing Parties Together and Resolving Disputes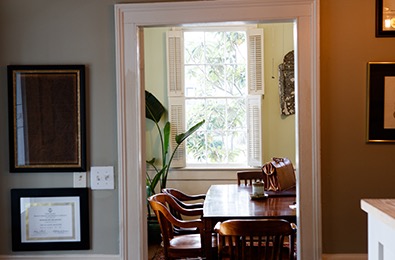 If you are a party to a dispute in Charleston or an attorney embroiled in litigation, consider whether taking your case to mediation might be an efficient and effective means of resolving your dispute. Attorney Brandt Shelbourne of Shelbourne Law is a certified mediator who is regularly appointed by area Circuit Courts and Probate Courts to resolve disputes outside of the courtroom. Whatever your dispute, we can help you narrow the issues, find common ground and reach a workable, lasting solution. Call our Summerville mediation lawyers to mediate any of the following, among others:
Probate estate disputes
Property disputes
Personal injury
Workers' Compensation
Workplace disputes
Business contracts
Our mediators are experienced litigators who know the risks and consequences of litigation and understand the advantages of a negotiated settlement. We can help opposing parties see these pros and cons as well. Our attorneys are adept at keeping everyone "at the table" to move discussions forward toward a win-win outcome that is satisfactory to both sides. When parties focus on each other's interests instead of staking out positions, they are more likely to find that middle ground where a settlement is possible. And by working together to create a solution rather than have one imposed by a court, the parties are more apt to be personally invested in the resolution and implement it faithfully without the need for further litigation.
Mediation offers many advantages over going to court. You already know that mediation is a quicker and more cost-effective approach to dispute resolution. It's also important to keep in mind that mediation is a private proceeding that can be kept out of the public eye, unlike a trial. Additionally, litigation can often create ill will or even spell the end of a business or personal relationship. Mediation, on the other hand, can help heal a relationship and help the parties move forward with renewed trust.
Certified Mediator Serving Summerville, Charleston and Surrounding Communities
Shelbourne Law offers mediation services throughout Charleston, Dorchester, Colleton and Berkeley counties. Call our office in Summerville at 843-871-2210 to learn more about mediation as an alternative to litigation in your dispute.