Peter Brandt Shelbourne, Attorney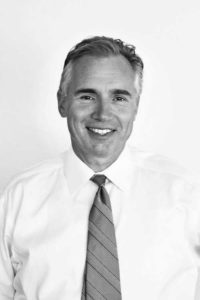 Brandt Shelbourne, a graduate of Summerville High School and Furman University, earned his Juris Doctorate and graduated Cum Laude from the Cumberland School of Law at Samford University and began his law practice in Charleston South Carolina in 1991. In addition to graduating from law school with honors, he served as associate editor of the American Journal of Trial Advocacy and received five American Jurisprudence Book Awards. He is a contributing author to Negligence, South Carolina Jurisprudence. He is licensed to practice in all state and federal courts in South Carolina as well as in the 4th Circuit Court of Appeals and the United States Supreme Court.
After practicing with a Charleston litigation firm for six (6) years, Brandt left that firm and started his own general practice office. He returned to live in Summerville in 1997 and shortly after that moved his practice to Summerville. Doing business as Shelbourne Law, Brandt is able to assist clients with a wide variety of matters including all business and business related issues, probate and estate work, personal injury cases, and real estate matters. As an experienced litigator, handling cases throughout the state, Brandt is able to handle matters that either are in litigation or need to go to litigation, whether it be for business and construction cases, personal injury matters, real estate or probate matters. While litigation is often a last resort, Shelbourne Law is prepared to handle cases all the way through trial and on appeal if necessary.
Clients range from individuals and families needing periodic legal help to profit and non-profit corporations doing business across the globe.
In addition to client representation, Brandt is a certified mediator hired by private parties and regularly appointed by the Circuit Courts and the Probate Courts to resolve disputes outside of the court room.
In May 2009 Brandt was appointed by the Governor as a part-time Dorchester County Magistrate Judge, where he currently serves part-time as Dorchester County's Assistant Chief Magistrate.
Brandt and his wife Pam have six (6) children.