Summerville Corporate Lawyer
Helping with Corporate Structure and Setup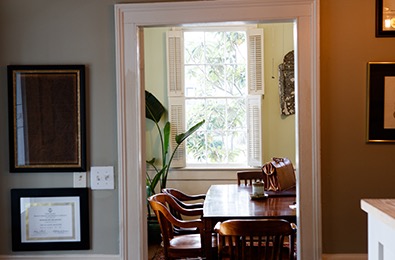 When you start a business, how you choose to structure your company can have profound impacts on issues vital to your business, such as corporate liability, personal asset protection, taxation and more. In Charleston, count on the knowledgeable and experienced Summerville corporate lawyers at Shelbourne Law to explain your options and guide you toward a choice that best meets your overall goals and objectives for you business. We take care of all the filings required to establish your business as a registered corporate entity licensed and ready to do business in South Carolina and beyond.
Options for Business Entity Formation in South Carolina
Sole Proprietorship – Very little is needed to establish your business as a sole proprietorship. It is not necessary to file any documents with the state. However, keep in mind that as the sole proprietor, you are personally liable for the acts and debts of the business. As your business grows, it may be time to take the next step and consider a more formal business structure.
Corporation – A corporation is a legal entity that can sue and be sued in court and conduct other business. Corporate directors are shielded from personal liability for the debts or actions of the corporation, if the corporation was properly established by an experienced corporate attorney. The corporation is also taxed at a different rate than the personal income of the directors. We can help you form the right type of corporation for your unique situation, including electing S Corp or C Corp status, depending on your needs.
General Partnership – Owners of a partnership do not enjoy protection from liability like corporate directors do, but they also are not subject to the double taxation of a corporate owner. No special filings are necessary to run a business as a general partnership. However, each general partner is fully responsible for liability incurred by the partnership. Variations such as Limited Partnerships and Limited Liability Partnerships offer a measure of liability protection to the limited partners, who may also have a limited role in the company compared to general partners.
Limited Liability Company (LLC) – Members of an LLC enjoy the tax advantages of a partnership while also receiving the liability protection of a corporation, making the LLC an attractive option for many business owners.
We will prepare and file all the necessary documents to register your business, secure your corporate name, and get your business up and running, including your Articles of Incorporation or Operating Agreement. We can also help you draft by-laws, buy-sell agreements, employment agreements and other contracts relevant to your business. Our corporate lawyers are here for you for the life of your business.
Maximize Your Business Potential with the Help of Professional Summerville Corporate Lawyers
For practical advice and professional assistance in business entity formation and other corporate matters in Charleston, contact the Summerville law offices of Shelbourne Law to meet with knowledgeable and experienced South Carolina corporate law attorneys.