Summerville Auto Accident Lawyer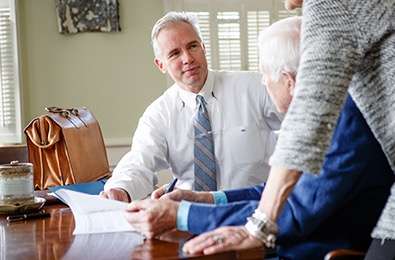 Auto accidents in South Carolina are increasing at an alarming rate. The great majority of these accidents could be prevented if more drivers used more care on the road. People are harmed every day by another person's speeding, distracted driving, drowsy driving and drunk driving. The Summerville auto accident lawyers at Shelbourne Law are here to help Charleston area crash victims recover much-needed compensation after being hurt in an auto accident caused by the negligence of another. See below for important facts about South Carolina auto accidents, or call 843-871-2210 for immediate assistance if you need to speak with a lawyer after an accident in Charleston, Dorchester, Colleton or Berkeley County.
Facts about Auto Accidents in South Carolina
Nearly 134,000 collisions occurred on South Carolina roads in 2015. This is an increase of 12.4% over 2014 and represents a 31.5% increase from 2011. Troubling auto accident statistics are up by double digits in nearly every category and every type of accident, including car accidents, truck accidents, motorcycle accidents and pedestrian accidents. Fatalities increased by 19% from 2014 to 2015, and the number of injuries rose by 10.5%, to a total of 58,604.
Safety groups point mainly to distracted driving as the chief culprit in these rising accident rates. The increase in distracted driving may come from the increased use of a phone while driving for talking, texting or checking social media, and the increased use of phone-based or on-board navigation and other in-vehicle infotainment systems while driving. Speeding, driving while fatigued, and drinking and driving are other major factors that cause South Carolina auto accidents.
The Role of Car Insurance in a Charleston Auto Accident, and how Shelbourne Law can Help
All South Carolina drivers are required to carry liability insurance in the event they cause an accident which involves property damage or personal injury. The minimum amounts required by law are $25,000 for bodily injury to one person, $50,000 for bodily injury to all persons injured, and $25,000 for property damage.
If you were hurt in an accident caused by another, their insurance policy should cover your present and future medical expenses, lost wages or earning capacity, and pain and suffering. Unfortunately, insurance companies frequently try to avoid fulfilling this duty by "adjusting" the accident and offering far less than the actual amount needed. They may also claim that your own negligence caused the accident instead of or in addition to their own insured driver. This can greatly reduce the amount you can recover or even prevent you from obtaining any recovery at all.
At Shelbourne Law, we put forward decades of trial experience in auto accidents when dealing with insurance companies. We know how to investigate an accident and determine the amount of compensation you should receive. We also fight to keep you from being assigned any blame for the accident which does not belong to you. We work hard to achieve a full and fair settlement on your behalf, or to litigate your case all the way to trial if necessary to get the compensation you need and deserve.
Get Immediate Assistance after a Summerville Auto Accident
If you or a loved one has been injured in a car accident in Charleston or surrounding areas, contact the dedicated and experienced auto accident attorneys at Shelbourne Law in Summerville for a free consultation at 843-871-2210. There is no fee unless we recover for you.